Pavithra
Sundaresan
Senior Director, Johnson & Johnson Innovation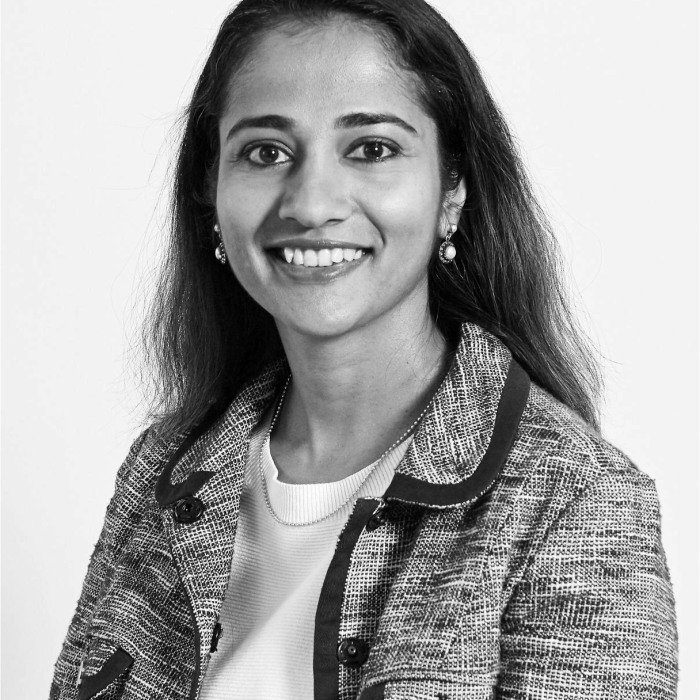 About
Pavithra is a Senior Director and the New Ventures and Transaction Lead at Johnson & Johnson Innovation, London, responsible for identifying and transacting new opportunities for the Immunology pipeline.
Pavithra brings over 12 years of commercial experience in the Life Sciences industry, joining Johnson & Johnson from UCB Pharma where she was Director of Global Business Development, leading a wide range of licensing and collaboration activities for the Immunology and Neurology franchises. Previously, Pavithra was based in Geneva as an Associate Director of Business Development at Merck Serono, supporting Immunology and Neurology therapeutic areas. Prior to her business development roles, Pavithra was at Atlas Venture in London, responsible for deal sourcing, investment analysis, and portfolio support including serving as an observer on the Board of Cellzome. Pavithra started her business career at L.E.K. Consulting providing corporate strategy advice to biopharma and private equity clients. To date, she has led numerous licensing transactions through identification, diligence, negotiation and closing.
Prior to transitioning to the commercial side, Pavithra performed post-doctoral research at the University of Cambridge where she also obtained her PhD in Biochemistry. She earned her BSc in Biochemistry and Genetics from the University of Nottingham.
Back to speakers